"Embrace the transformative power of virtual assistance. It's not just about delegating tasks, it's about unlocking potential, fostering growth, and soaring to new heights. Remember, every step towards efficiency is a leap towards success."
The rapid growth of the digital landscape has opened up numerous opportunities for businesses. One such opportunity is the ability to leverage virtual assistants to streamline operations, grow the client base, and increase revenue, particularly for GoHighLevel agency owners.
The Power of Virtual Assistants
Virtual assistants are autonomous systems that can perform a variety of tasks. These include but are not limited to scheduling appointments, sending emails, managing social media accounts, and even automating marketing efforts.
Why GoHighLevel Agency Owners Need Virtual Assistants
Running a GoHighLevel agency comes with its unique set of challenges and complexities. While it provides opportunities for significant growth, it also demands multitasking, juggling various roles, and a considerable amount of administrative work. This is where virtual assistants come into play, serving as a valuable asset to streamline tasks, enhance productivity, and contribute to business growth.
One of the most significant benefits of virtual assistants is their ability to handle a wide array of tasks. They can manage administrative tasks such as scheduling, invoicing, and email management, freeing up valuable time for agency owners. This freed-up time can be redirected towards strategizing for growth, building client relationships, or focusing on core business functions.
Additionally, virtual assistants can help automate marketing tasks. They can set up email campaigns, manage social media accounts, and track campaign performance. This automation can significantly enhance marketing efficiency, ensuring more effective reach to potential clients, and leaving agency owners more time to focus on strategic marketing decisions.
Moreover, in a digital age where customer service is key, virtual assistants can manage customer interactions, ensuring prompt and effective communication. This can enhance customer satisfaction and retention, ultimately leading to business growth.
Lastly, one of the great strengths of virtual assistants is their flexibility. As your agency grows, the virtual assistant can adapt to handle a greater workload, helping the agency scale smoothly. In short, by taking over routine tasks, providing marketing support, managing customer interactions, and offering scalable solutions, virtual assistants can be a game-changer for GoHighLevel agency owners.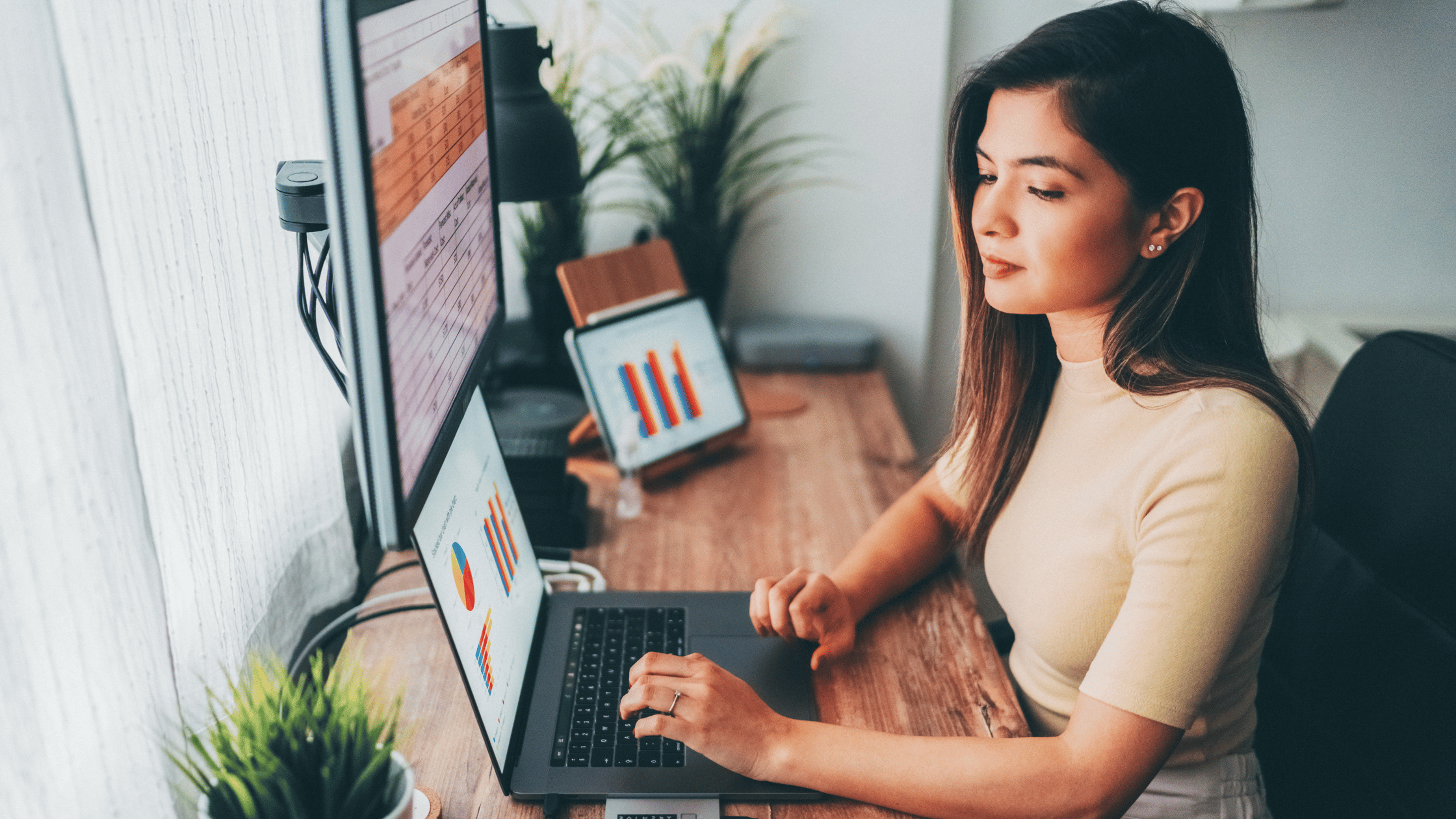 Ways to Implement Virtual Assistants in Your Business
Client Communication:
In the digital era, efficient and effective communication with clients is of paramount importance. Virtual assistants can significantly transform this aspect of your business by ensuring that no communication, whether through emails, phone calls, or automated messages, is missed.
One of the roles of a virtual assistant in client communication is handling email management. This involves replying to client inquiries, sending out necessary communication, and organizing the inbox to ensure important emails don't get lost in the shuffle. Their consistent and prompt replies enhance client satisfaction and nurture relationships, thereby contributing to client retention and business growth.
Phone calls also form a crucial part of communication in any business. Virtual assistants can manage these calls, ensuring all client inquiries are addressed professionally and efficiently, enhancing the business's reputation for excellent customer service.
Additionally, virtual assistants can play a significant role in managing automated communication. They can schedule automated messages to be sent out at the right time to the right clients. This includes appointment reminders, promotional messages, and feedback requests, which can lead to improved client engagement.
In essence, by integrating a virtual assistant, GoHighLevel agency owners can optimize their communication processes, reducing the chances of missed opportunities, and fostering client relationships, thus paving the way for business growth.
Administrative Tasks:
Virtual assistants can efficiently manage the administrative tasks that often consume substantial business hours, leaving more time for strategic endeavors aimed at growth and expansion.
One significant way virtual assistants assist in administrative tasks is through proficient scheduling. They can manage your calendar, schedule appointments, and ensure that there are no conflicts or double-bookings. This level of organization helps maintain a smooth operation, preventing any potential disruption due to scheduling errors.
Data entry is another critical task that virtual assistants can handle. Though it might seem simple, data entry requires accuracy and attention to detail. Virtual assistants can ensure that all data is recorded correctly and promptly, helping to maintain the integrity of your database and providing valuable insights for business decisions.
Report generation is also a crucial administrative task. Virtual assistants can generate various reports, including sales, marketing, and performance reports. They can present the data in a concise and understandable manner, making it easier for you to assess your business's progress and make informed decisions.
Furthermore, virtual assistants can manage other tasks like invoice processing, file organization, and documentation, contributing to an efficiently run operation. By delegating administrative tasks to a virtual assistant, GoHighLevel agency owners can focus more on their core business, leading to enhanced productivity and business growth.
Marketing Automation:
Marketing automation, one of the critical components of a successful business, can be seamlessly handled by virtual assistants, leading to increased customer engagement, higher conversion rates, and substantial business growth.
A significant aspect of marketing automation is setting up email campaigns. Virtual assistants can help create these campaigns, write compelling content, and schedule them to be sent out at optimal times. They can also segment your email list to ensure the right messages reach the right audiences, increasing the effectiveness of your campaigns.
Additionally, virtual assistants can track the success of these campaigns, monitoring key metrics such as open rates, click-through rates, and conversions. They can analyze this data and provide valuable insights that can guide adjustments to the campaigns for improved results.
Beyond email campaigns, virtual assistants can help automate social media posts. They can schedule posts to go live at the best times for maximum engagement, keep track of responses, and maintain an active presence across various platforms.
Virtual assistants can also help automate SEO tasks, including keyword research, competitor analysis, and tracking rank changes. With these tasks automated, GoHighLevel agency owners can focus on developing strategies that drive traffic, increase visibility, and improve overall business performance. Marketing automation managed by a virtual assistant brings efficiency to your marketing efforts and can be a significant driver of business growth.
Social Media Management:
In today's digital-driven world, a robust online presence is indispensable for business growth. Virtual assistants can play a vital role in managing social media accounts, creating engaging content, and interacting with audiences, thereby enhancing your online visibility and fostering brand growth.
A key component of social media management is creating and scheduling content. Virtual assistants can help generate engaging posts tailored to each platform's specific audience, keeping your brand relevant and engaging. They can also ensure regular posting by scheduling content in advance, maintaining your business's active presence online.
In addition to content creation, virtual assistants can manage interactions with your audience, including responding to comments, addressing concerns, and thanking followers for their support. This direct engagement with the audience fosters a sense of community and loyalty, leading to increased brand visibility and potential conversions.
Virtual assistants can also monitor the performance of social media campaigns, analyzing metrics such as likes, shares, comments, and followers' growth. These insights can guide future content strategies, ensuring your social media efforts are well-targeted and effective.
Moreover, virtual assistants can help manage social media advertising, from setting up ads to tracking their performance. This ensures your ads reach the right audiences and contribute to your overall business goals.
By managing these tasks, virtual assistants enable GoHighLevel agency owners to capitalize on the vast potential of social media, driving traffic, building customer relationships, and ultimately fueling business growth.
The Impact of Virtual Assistants on Business Growth
The use of virtual assistants in businesses, particularly for GoHighLevel agency owners, can lead to a profound impact on business growth. These multi-faceted digital tools are not just about saving time; they are a strategic investment that can lead to significant improvements in operational efficiency, client engagement, and revenue generation.
Efficiency is one of the main benefits of using virtual assistants. By delegating routine, administrative tasks to these assistants, agency owners can free up substantial time, which can be redirected towards tasks that directly influence business growth. This could include developing new products or services, forming strategic partnerships, exploring new markets, or building client relationships. By focusing on these critical growth tasks, businesses can achieve their expansion goals more effectively.
Virtual assistants also play a vital role in improving customer engagement and service. They can manage customer communications, respond promptly to inquiries, and ensure a seamless customer experience. Improved customer engagement not only leads to increased customer satisfaction and retention but can also promote customer referrals, contributing to business growth.
Virtual assistants can also enhance marketing efforts, particularly in automating tasks such as email marketing and social media management. With marketing automation, businesses can reach out to larger audiences with less effort, nurture leads more effectively, and boost conversion rates. Additionally, virtual assistants can provide insights and data analysis that help refine marketing strategies for optimal results.
Financial management is another area where virtual assistants can contribute to business growth. They can manage invoices, process payments, and maintain financial records. With these tasks handled accurately and promptly, businesses can improve cash flow and financial stability, forming a solid foundation for business growth.
Moreover, virtual assistants can assist in data management and analysis. They can help collect and analyze various business data, providing valuable insights that can guide decision-making. By understanding trends and patterns in the business data, agency owners can make informed decisions that drive growth.
Virtual assistants also enhance a company's scalability. As the business grows, the workload increases, and virtual assistants can easily scale up their support in line with business needs. This means that even as the business expands, the quality of customer service, marketing, and administrative tasks remains high.
In conclusion, virtual assistants can be a significant driver of business growth. They can transform various aspects of the business, from operational efficiency and customer engagement to marketing and financial management. By investing in virtual assistants, GoHighLevel agency owners can achieve not only short-term efficiency gains but also long-term, sustainable business growth.
Conclusion
Virtual assistants can be a game-changer for GoHighLevel agency owners. By intelligently delegating tasks to virtual assistants, you can unlock a higher level of efficiency in your operations. Instead of spending hours on administrative work, you can dedicate more time to strategic thinking, client relationship building, and business expansion.
Boosting your client base is another significant benefit of incorporating virtual assistants into your business. They can handle customer service, manage social media interactions, and streamline communication with your clients. This can lead to higher customer satisfaction, fostering client loyalty, and attracting new customers, thereby increasing your client base.
Improving your bottom line is an ultimate goal for any business, and here too, virtual assistants can play a significant role. They can help manage your finances, track expenses, and generate financial reports, providing a clear view of your financial performance. They can also contribute to revenue generation by enhancing your marketing efforts, helping attract new customers, and driving sales.
Embrace the power of virtual assistance and let your business reach new heights. By leveraging the skills and capabilities of virtual assistants, you can transform your business operations, grow your client base, and improve your bottom line significantly.
Are you ready to experience the transformative power of virtual assistants for your GoHighLevel agency? Don't wait to start growing your business. Book a call now and receive a 10-hour free trial of a virtual assistant. This is your opportunity to explore the potential of virtual assistance and take a step towards robust business growth.